2015 - The build of Hasty's begins
Hasty's Adventure Farm got it name from the field it is now on. Farmers name all their fields, and Hasty's used to be farmland. The development idea of Hasty's came from the family, who at the time had young, adventurous children wanting to play in the great outdoors. They felt that Hasty's would be a great asset to Clacton, being able to share great play areas for children to get outdoors and have contact with farm animals up close and learn where their food comes from.
In the spring of 2015, we grassed the field for animal paddocks and started designing our outdoor adventure play area. Timberplay designed a unique wooden play area for us.
Due to Hasty's being farmland we have no shelters or buildings on site. Therefore, we have the wooden play area under the cover of the roundhouse. This creates a great shelter from the rain and sun for the children to enjoy.
Open in the October half term 2015 for 2 weeks, with a few animals, sheep, pigs, and chickens, pedal tractor area. We also built a hill for the grass sledges. Go kart track and a sandpit.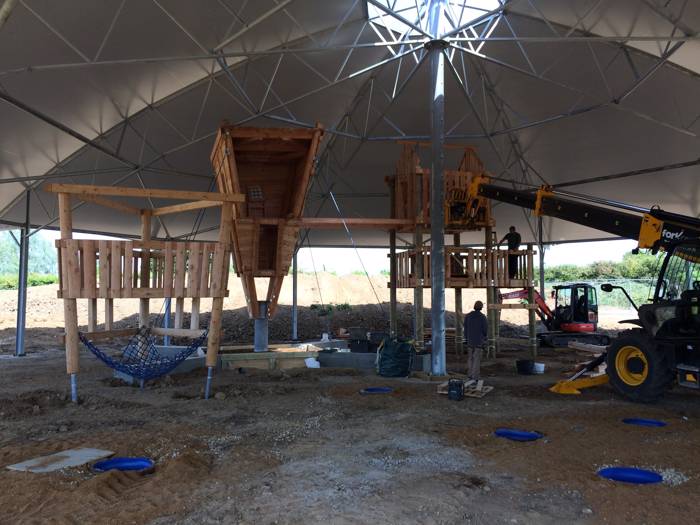 2016
In the winter months we built a toilet block, entrance shop, tyre mound and poured a lot of concrete for the build of the animal barn.
We brought goats and made an area for calves. 2016 was our first full season of being open from March – October. We offered activity trails to the children depending on the season.
Educational visit are important to us and in July 2016 we had our first school visit.
We have a little coffee shed, where we served ice creams, cakes, hot and cold drinks.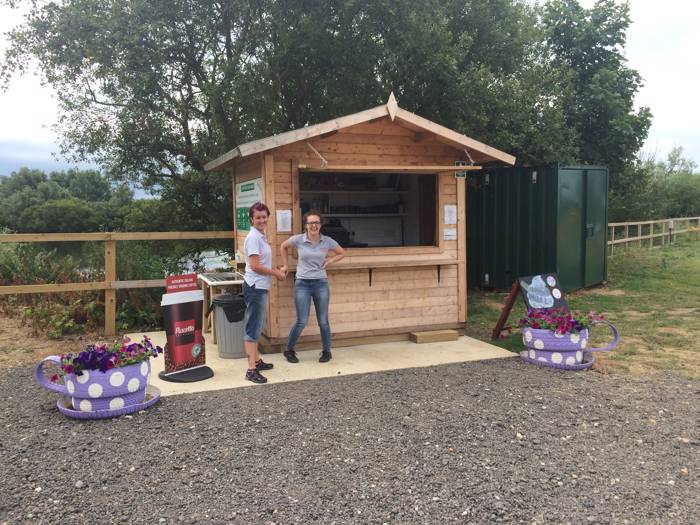 2017
The animal barn and discovery barn were built in the winter months. This created a better animal experience for the public. We had chicks, lambs, new goats and pigs in the barn. In the discovery barn we used it for school groups and parties.
We also added a toddler area next to the adventure play area. This had wooden playhouses built, a large climbing log, giant logo blocks, a swing and a mud kitchen.
We also continued with a seasonal trail and introduced pumpkin week to the October half term.
We also won two awards in 2017.
The Innovation award from the National farmers attractions network (Nfan)
Fast track Growth from Tendring Blue Ribbon Award.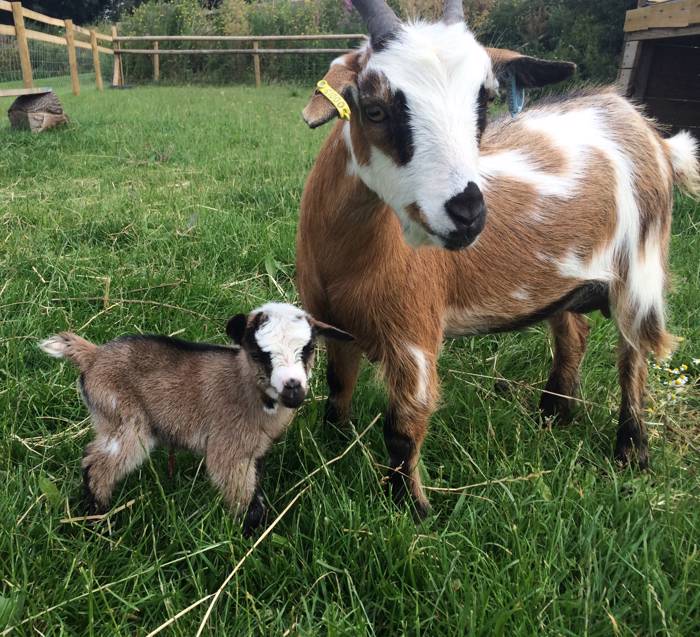 2018
We continued our development of Hasty's by adding in more play areas on the field, a tunnel tyre mound with slide, and a den building area. We also added a new larger coffee kiosk, now offering paninis as well as all the other snacks. We added in an artificial grass area to the toddler playhouses.
We started offering birthday parties with food.
For the animals we added our outdoor pig pen.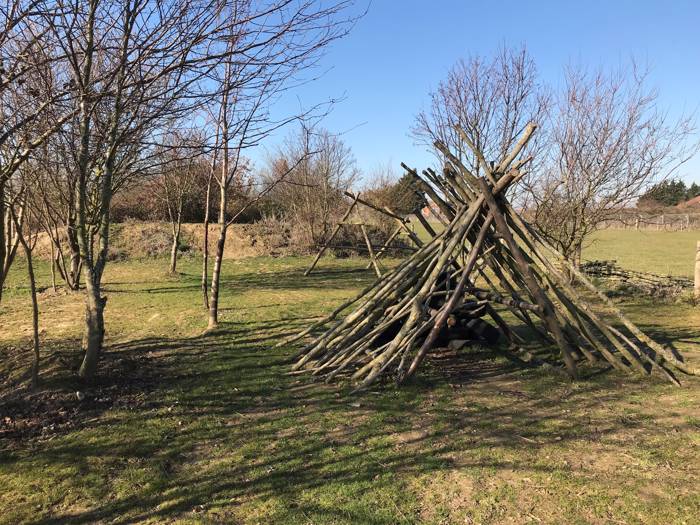 2019
New go karts, a big straw climb and Clive had been busy adding a little musical bit in the toddler area. We took part in the Tendring show theme area and created new sail shades for the sandpit.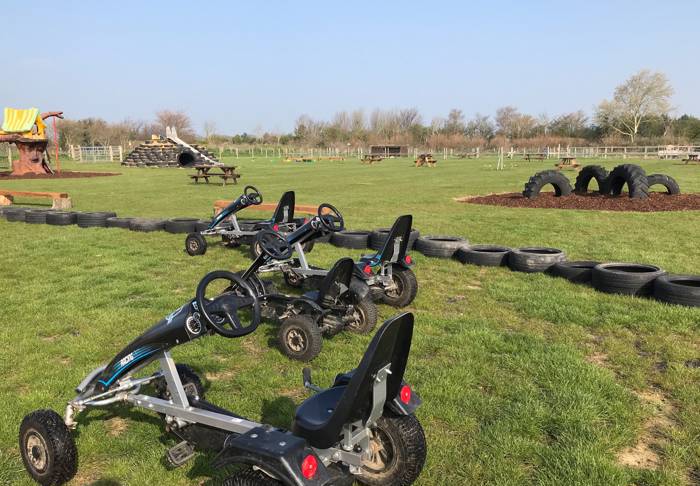 2020
A later opening that year due to Covid. We continued to change our offering to allow customers to visit, making outdoor play zones, extra cleaning and more space for the customers.
We added in water play to the sandpit, artificial grass on the big hill, and offering our first outdoor Christmas experience.
We got more animals, Alpaca and Golden Guernsey Goats, and added in a booking system.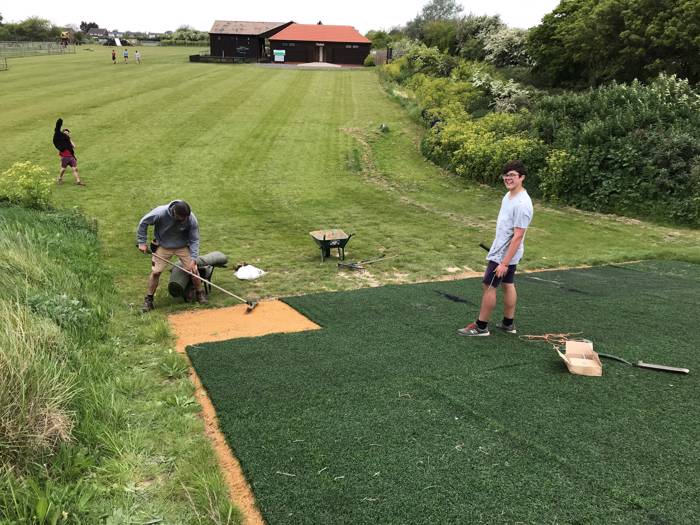 2021
Expanding on what we have already, and adding in football goal, special events like slip and slide in the summer months, more pumpkin activities and a better Christmas experience with Father Christmas having his own little house.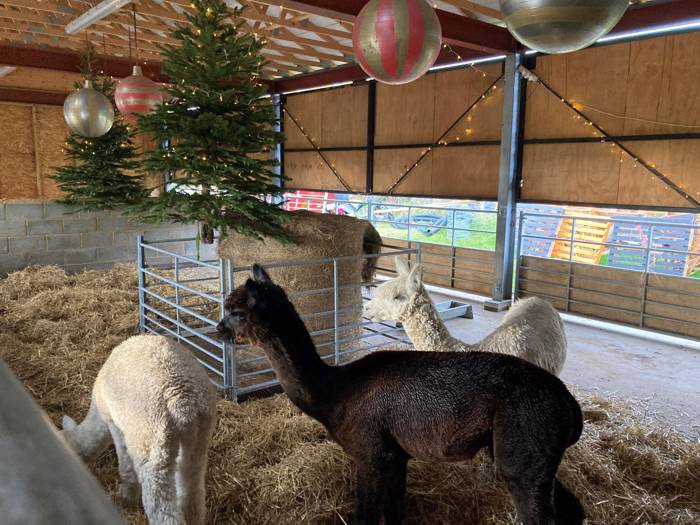 2022
We changed the animal paddocks to improve the customer experience with the animals. More close contact with the friendly animals, and new hand wash stations.
We added in soft play for toddlers in the discovery barn and a stretch tent to have your picnic under.
Still developing for the summer of 2022, a new swing set which will hold up to 10 children all swinging at the same time.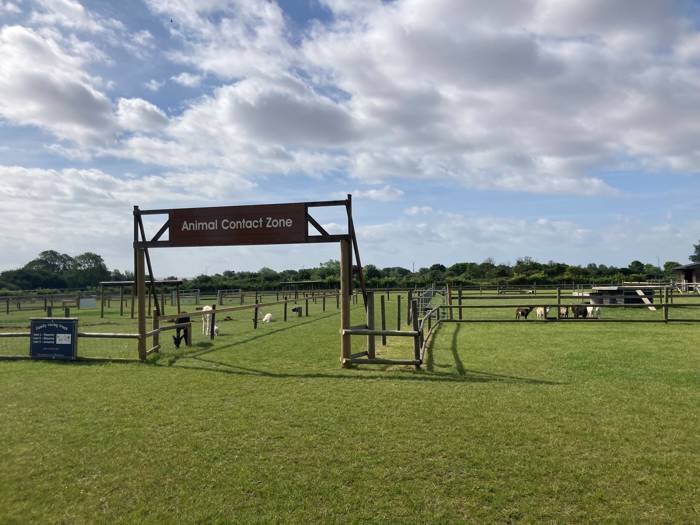 2023
At the start of the year 2023 Hasty's was awarded with the National Farmers Attraction Network WINNERS of the small farm parks award. This was for under 75k visitors a year. As a family we are extremely proud to have received this award. We will continue to grow Hasty's with our lovely animals, great outdoor play and fantastic customer service.
At the end of 2022, our swing set was complete. 10 children can now all swing at once. This is an amazing wooden frame which creates enjoyment and fun for all ages.
New for 2023 is a tractor and trailer slide, smart new shop floor, as well as lots of painting of buildings indoors and out.
We look forward to welcoming everyone back, starting with the Easter Holidays on 1st April.